Meeting Your Financial Planning Needs
"The guidance we provide is not just about making money, it's about making a difference. The right financial principles can help you live your best life."
Frank Galzarano, ChFC®, AIF®, CFP®
Managing Partner
RISING PROFESSIONALS
Establishing Financial Stability and Building for the Future
We work with young professionals to help them implement savings strategies for long-term goals, family education goals and major milestones. We help manage student loans, mortgage and other financial commitments, as well as capture the power of compound interest and long-term investing through a personalized investment strategy.
SMALL BUSINESS OWNERS
Managing Wealth From Your Business
We work with business owners to help diversify wealth, create value in their business, find opportunities to mitigate taxes, and navigate the complexities of transitions such as buyouts and successions.
CORPORATE EXECUTIVES
Getting More from Your Corporate Benefits
Working with corporate executives, GDI will help you understand your corporate benefits package and stock options, implement stock option strategies that align with your retirement goals, mitigate capital gains tax and harvest tax losses, manage risk and diversify your wealth.
DIVORCED INDIVIDUALS
Navigating the Divorce Transition
For those who are experiencing this major transition, GDI can help define your new lifestyle and set personal goals, evaluate various financial options regarding your divorce settlement, consider risk, tax and insurance needs as you reestablish your independence, and work with multiple specialists to ensure the various areas of your wealth reflect your current needs.
PRE-RETIREES
Planning for Retirement
We work with pre-retirees to uncover and prioritize their financial goals for retirement. We project retirement income needs to design cash flow strategies, manage accumulation rates and mitigate risks such as market volatility and gaps in insurance protection.
RETIREES
Living in Retirement
For our retired clients, we ensure their wealth lasts without sacrificing their lifestyle, estate and legacy planning, and provide unique solutions to help reduce the impact of market volatility.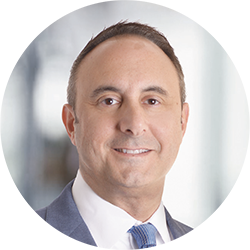 Frank Galzarano, ChFC®, AIF®, CFP®
Managing Partner, Financial Planner
Schedule an Appointment with Frank
Call Now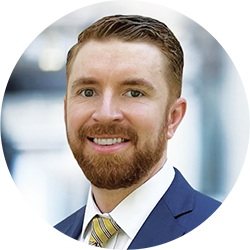 Mark Dougherty, CFP®, RICP®, CMFC®
Partner, Financial Planner
Schedule an Appointment with Mark
Call Now